Are you tired of scrolling endlessly on social media without getting any benefits from your time spent online?.
Do you regularly post great content but can't seem to earn from it?
YuSocial is a social network that not only lets you connect with your friends, but also rewards you for your content and engagement. You can use YuSocial to earn real money by simply sharing your thoughts, ideas, and creativity with others.
YuSocial has introduced two new features that allow users to earn money on the platform - the Content Creator Reward program and the Engagement Reward program.
The Content Creator Reward Program
The Content Creator Reward allows users to earn money for the content they create. This includes text posts, photos, audios and videos. Once you've created your content, you earn when your followers engage on your post and also when they send you gifts directly on each post which you can then withdraw into your bank account.

The Engagement Reward Program
The Engagement Reward lets you earn money for simply engaging with other people's content. This includes liking, commenting, sharing, and even watching videos. Whenever you engage with someone's content, you also earn virtual money. Once you reach the minimum withdrawal limit, you can exchange them for real money.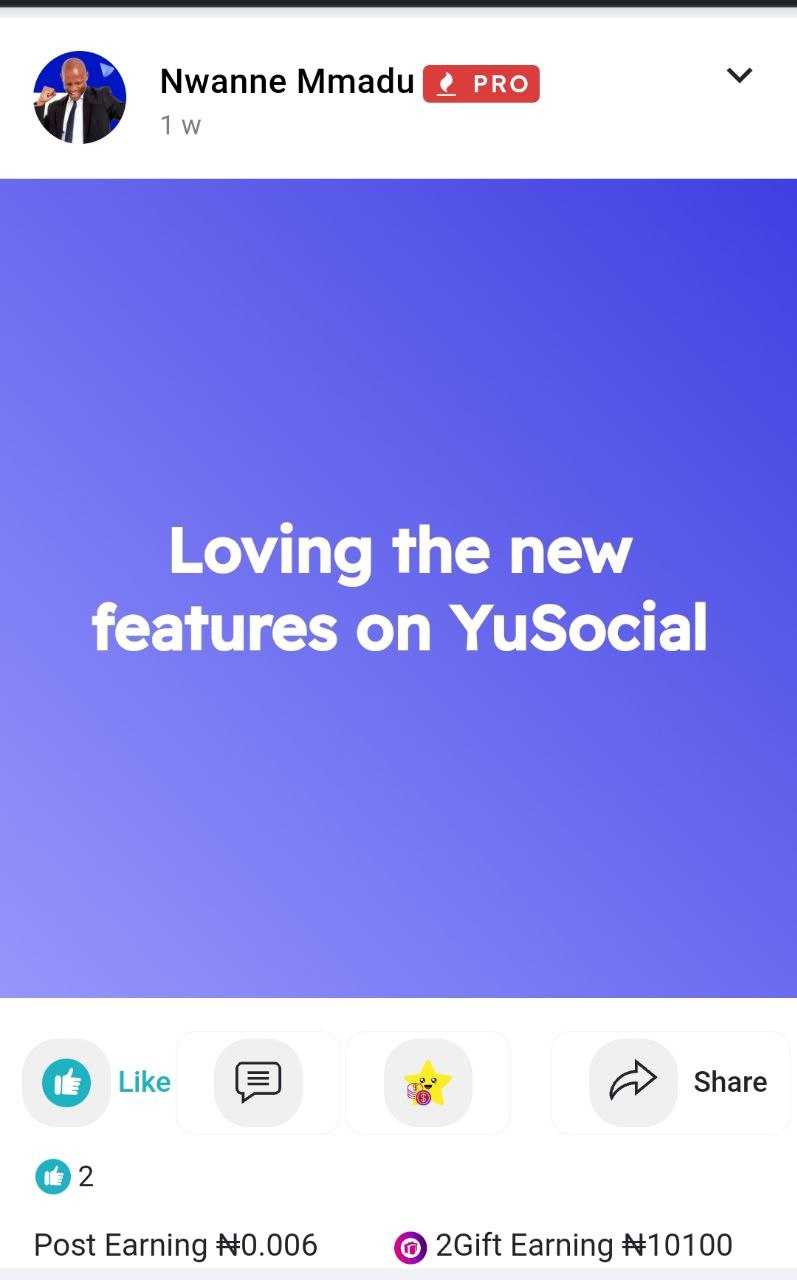 The image shown above represents the rewards for content creators and engagement.;
1. Nwanne Mmadu, who is a content creator, earned ₦0.006 through audience engagement on the post, as well as two monetary gifts from the audience which were worth ₦10,100.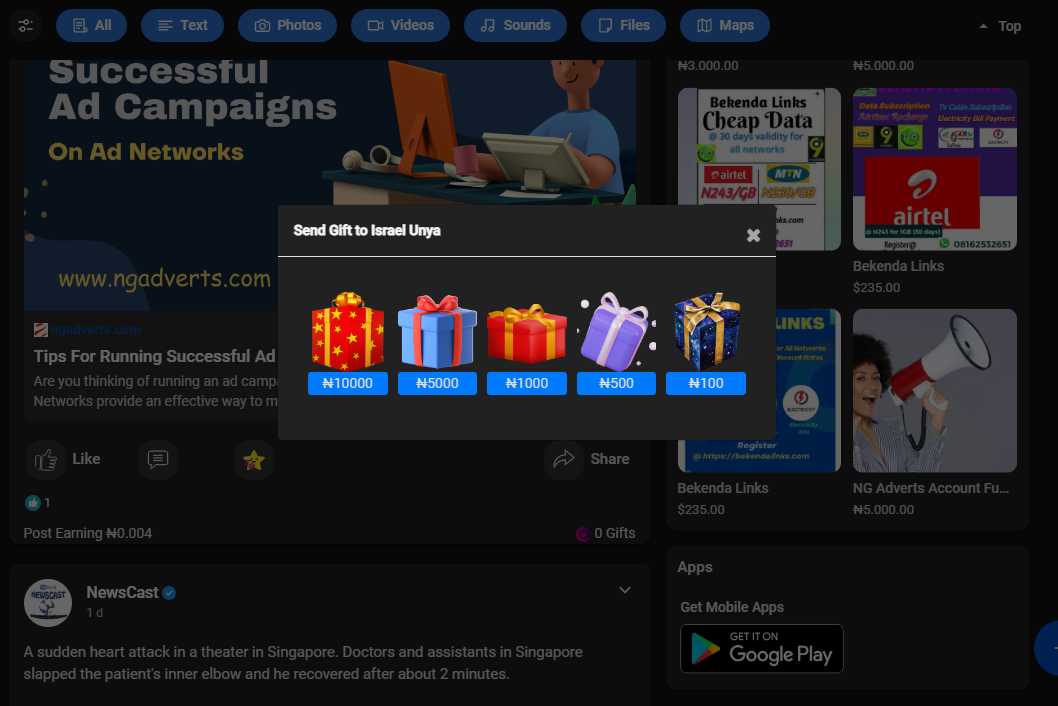 You can send a monetary gift of at least NGN100 to your favorite content creator by clicking on the gift icon within the post.


2. It's important to remember that as an audience member, you can also earn rewards by engaging with the post. This includes liking, commenting, sharing, and even watching a video. To gift a creator, you must first fund your account.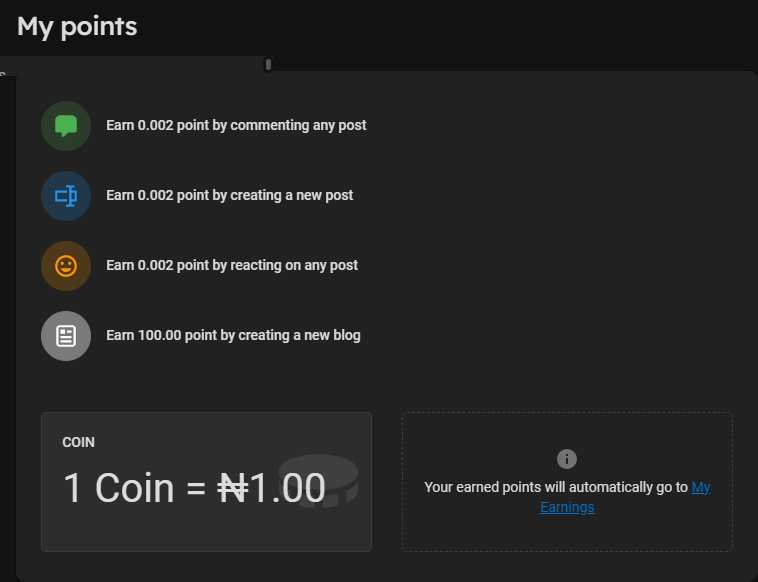 Here are points earned for every engagement on a post.
Steps to get started with earning on YuSocial
First, create a

YuSocial account

and complete your profile setup. This will help you gain more followers and make your content more discoverable.

Next, create high-quality content that people will want to engage with. Make use of relevant hashtags and creative captions to attract more viewers.

Attach photos, videos or audios that explains your captions better.

Encourage your followers to send you gifts for your quality content.

Engage with other people's content by liking, commenting, sharing, and watching videos. This will help you earn engagement points that you can exchange for coins.
Watch the video above to learn more
Once you have earned up to the minimum withdrawal limit, you can withdraw them into your local bank account. YuSocial is not just another social media platform. It's a platform that rewards you for your creativity, time, and engagement. Get started by signing up on YuSocial.